Happy Easter weekend friends! Do you have your menu planned for the big day? I can't decide if I'm more excited for brunch or dinner! I miss the days of Easter egg hunts, but with all the snow still in our backyard I don't think it'd be very fun to do this year. I'm hoping the Easter bunny remembers to bring me a little something, maybe a couple Peeps (yes, I love them) or a chocolate egg. After a day of sweet and indulgent food I'll be ready to get back to my normal eating habits and I'll be making a few of the recipes in this week's Healthy Weekly Meal Plan #35!
It's that time once again to plan out your menu for next week! We have so many great recipes to share with you this week. So many healthier main dishes to choose from as well as a breakfast, lunch, snack and even an amazing dessert, too!
As always, make sure to click on the picture or the text link under the picture to get you to the recipe. Have a great week everyone!
~ HEALTHY WEEKLY MEAL PLAN ~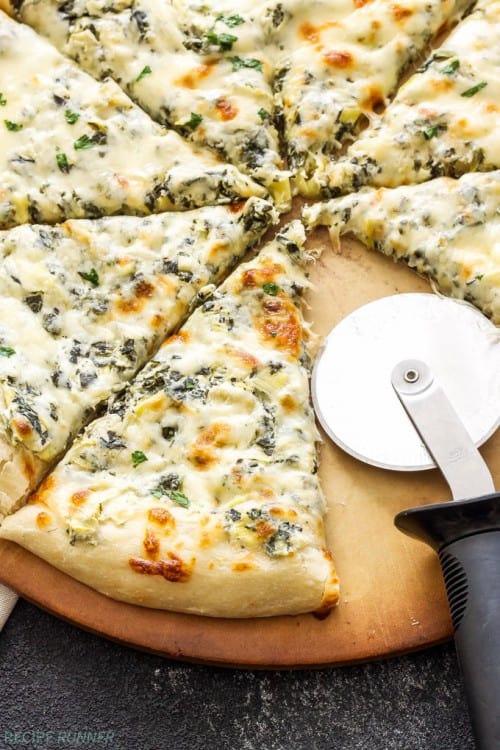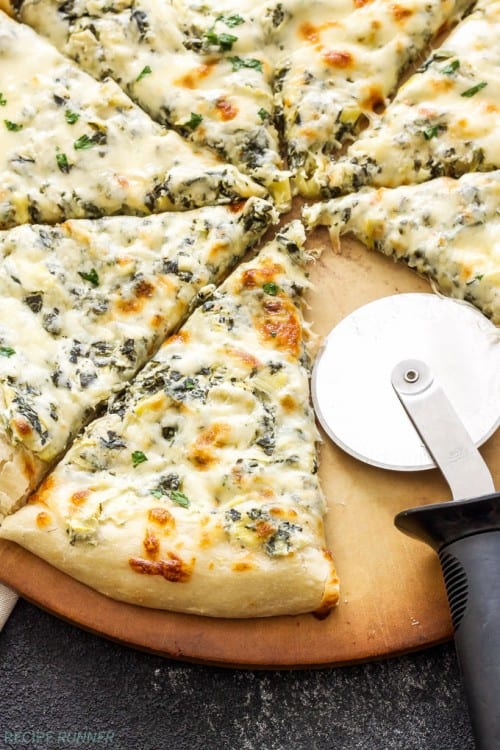 Get your appetizer and dinner all in one when you make this Spinach and Artichoke Dip Pizza! A lightened up version of classic spinach and artichoke dip acts as the sauce for this creamy and cheesy topped pie!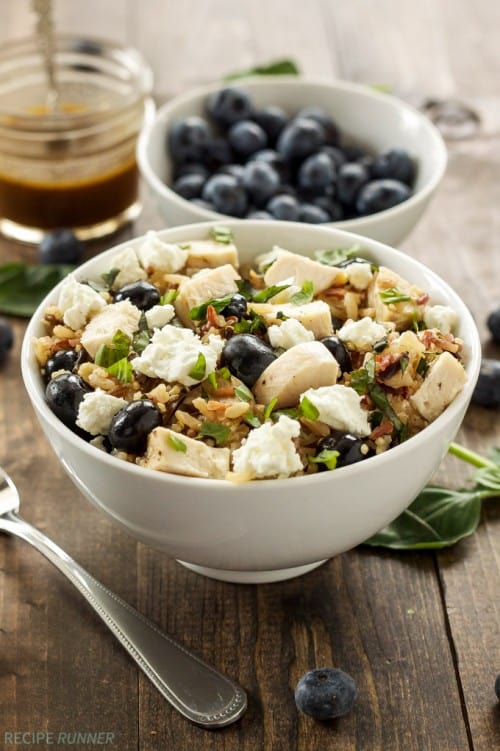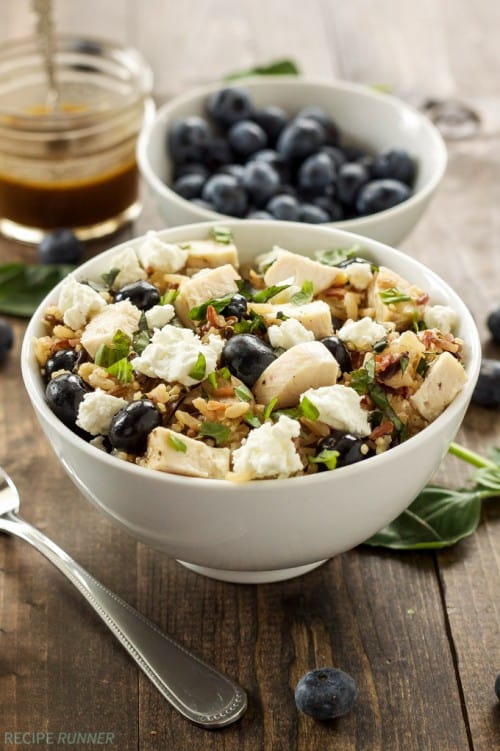 This Blueberry Basil Rice Salad is a quick and easy whole grain lunch or dinner that comes together in minutes!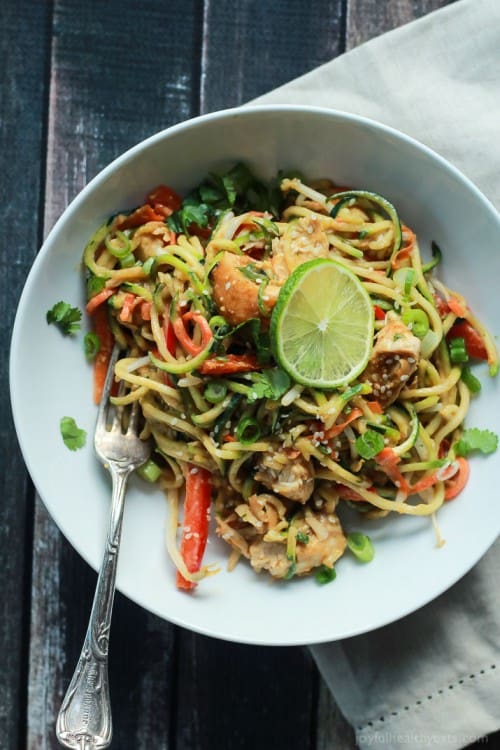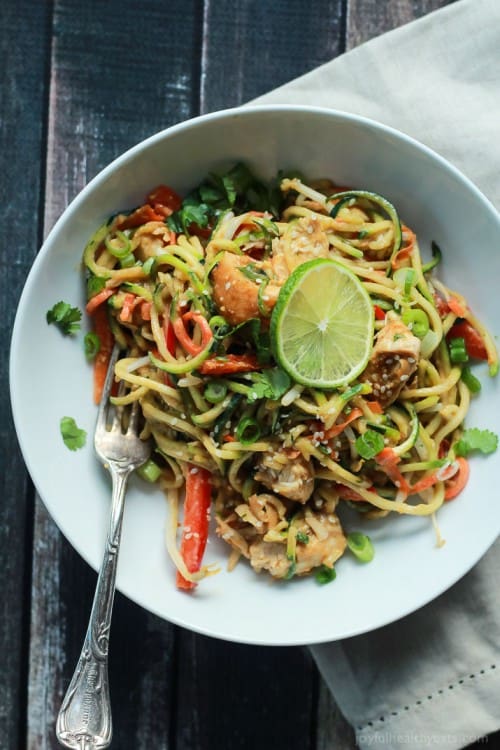 Zoodles are the star in this easy 15 minute Thai Chicken Zucchini Noodles recipe with Spicy Peanut Sauce – only 363 calories and packed with a punch of flavor!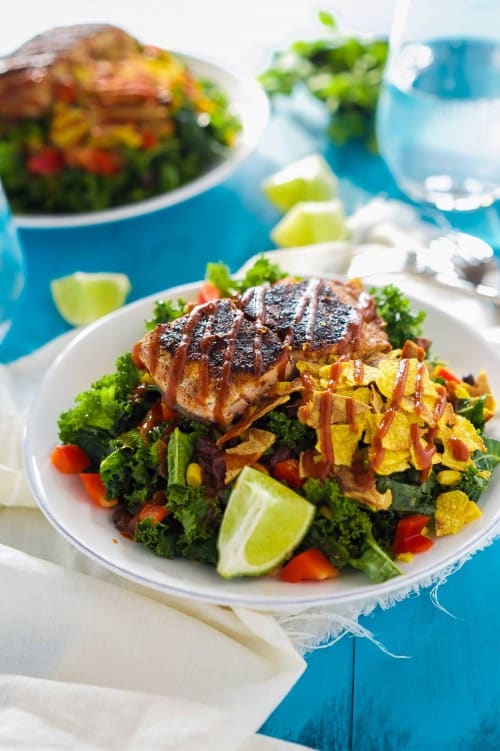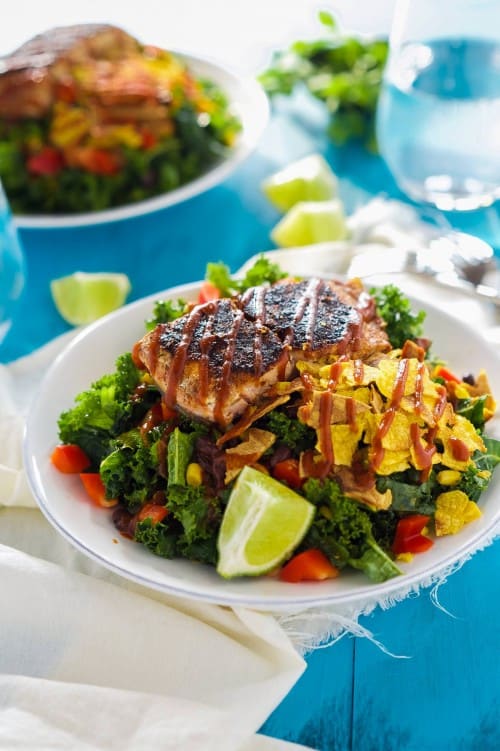 BBQ Salmon Kale Salad is a healthy and updated version of the classic BBQ salad! Filled with bold flavors, crunchy kale, crispy vegetables and all toss in a Honey Chipotle Vinaigrette! One easy to prepare salad you will fall in love with!

MAIN DISH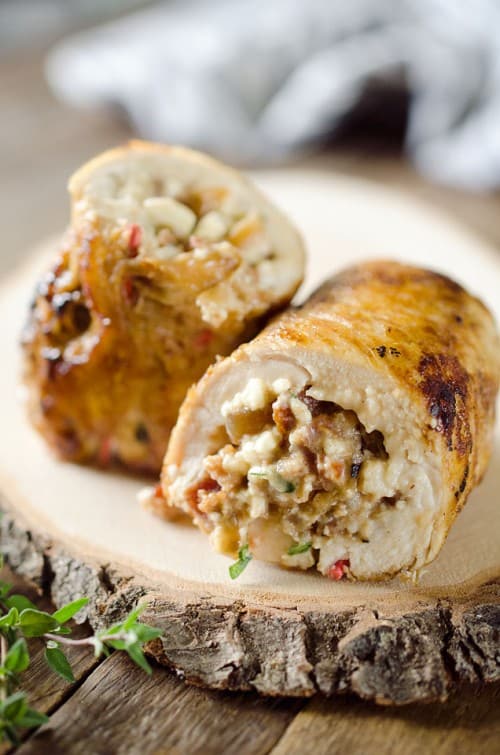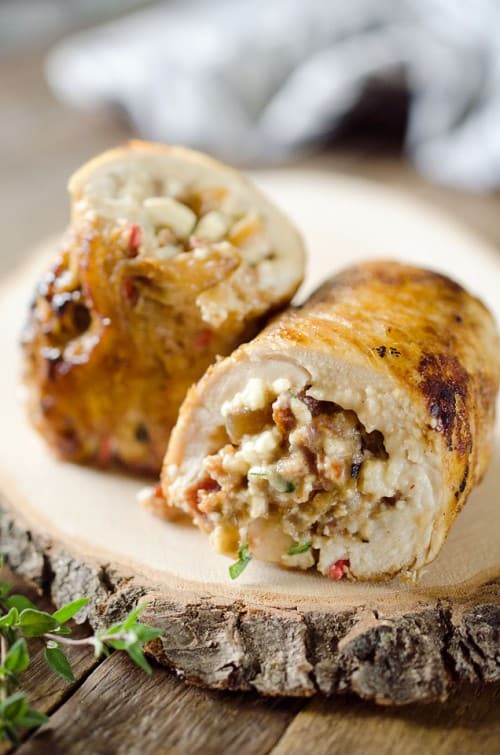 Chicken, Bacon & Feta Roulade is a surprisingly simple and healthy dinner idea made with a tender chicken breast wrapped around a bacon, feta, thyme and caramelized onion filling.
SIDE DISH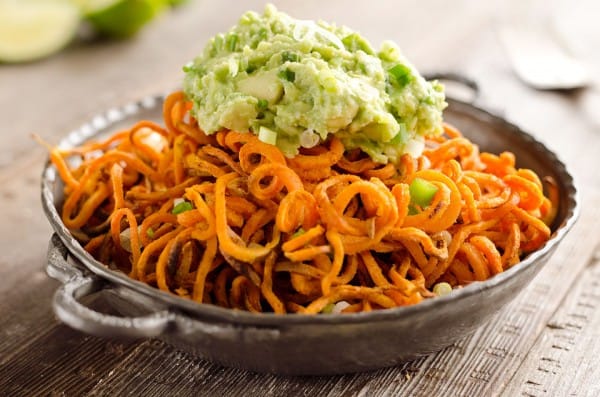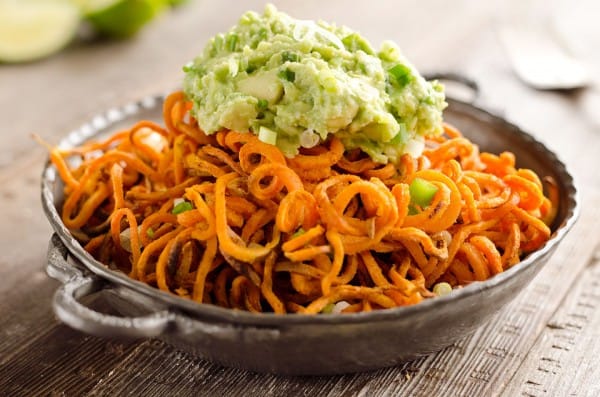 Spicy Roasted Sweet Potato Spirals with Guacamole is an amazingly delicious meatless dinner or appetizer with crispy sweet potatoes coated in garlic & chili powder and topped with a zesty guacamole.

BREAKFAST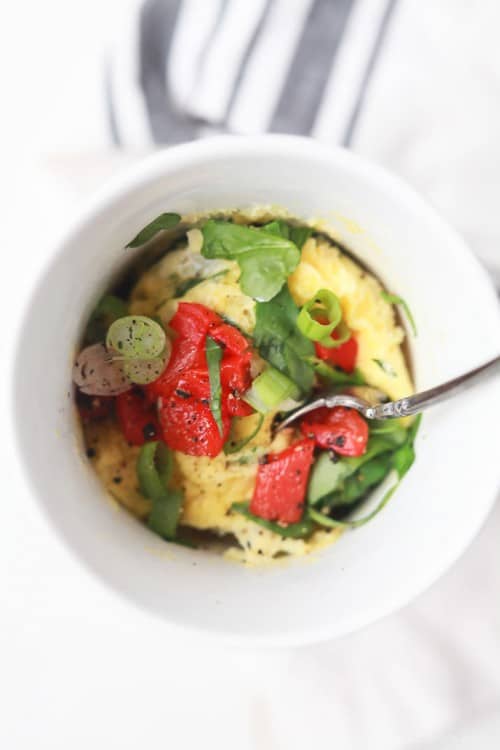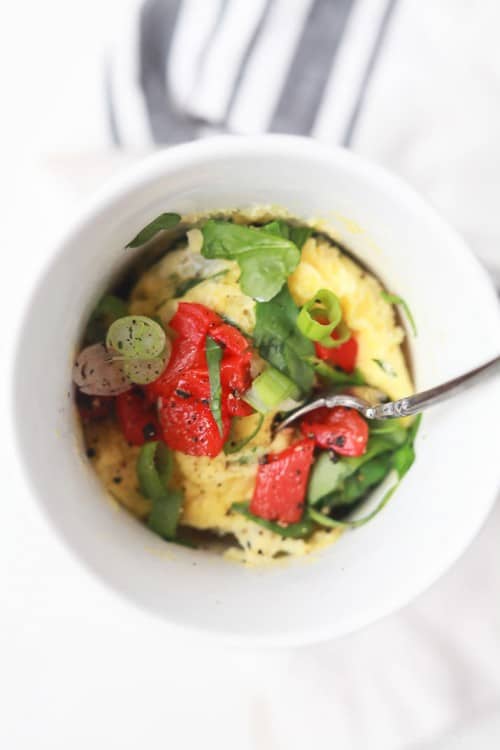 A great breakfast recipe for a healthy New Year! 2 Minute Egg Omelet in a Mug, low in calories, filled with nutrients, easy to "make your own" and all made in one cup!
SNACK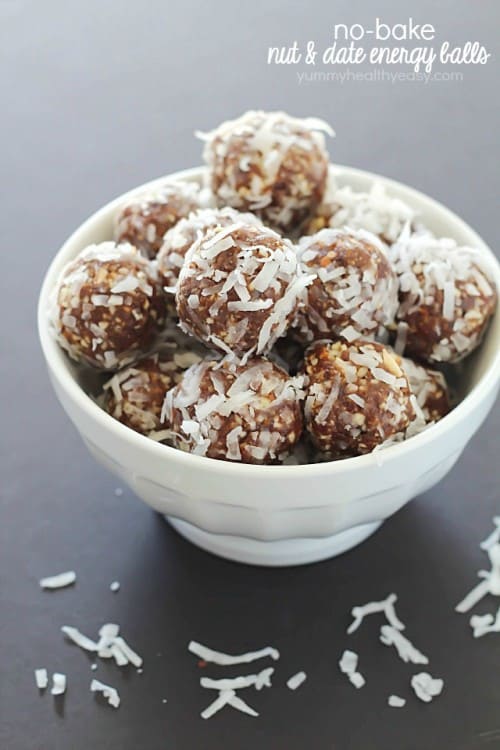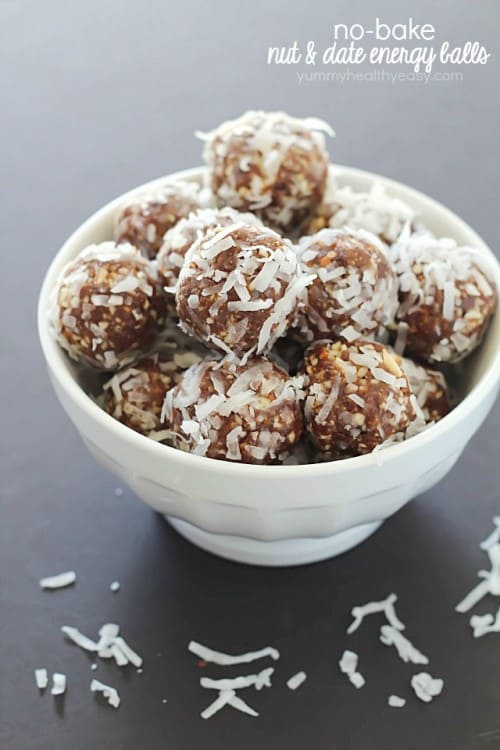 No-Bake Nut & Date Energy Balls are perfect for a quick pick-me-up snack to keep you going throughout the day!
DINNER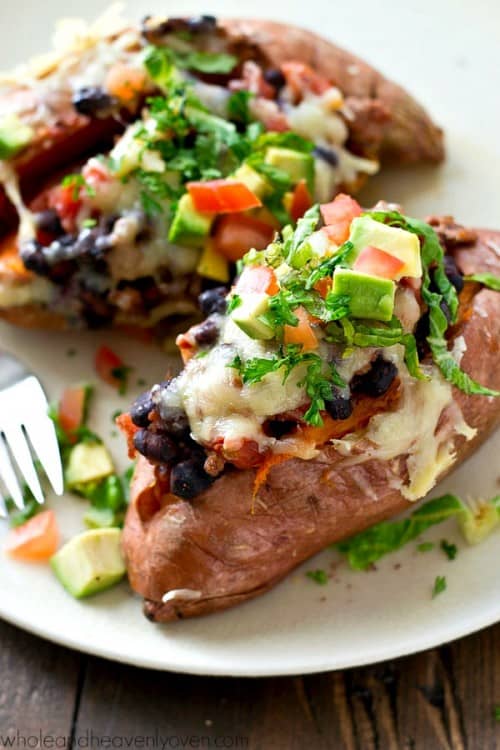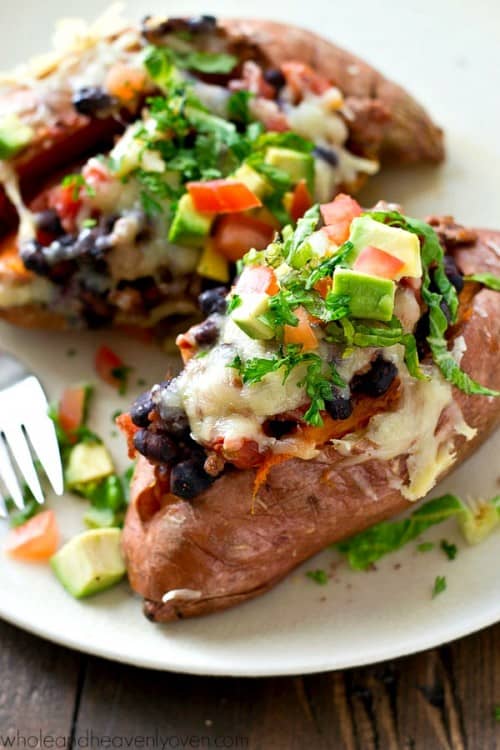 Crockpot Taco Twice Baked Sweet Potatoes stuffed with all your favorite taco fillings and made completely in the crockpot, these will quickly become an easy weeknight dinner regular!

LUNCH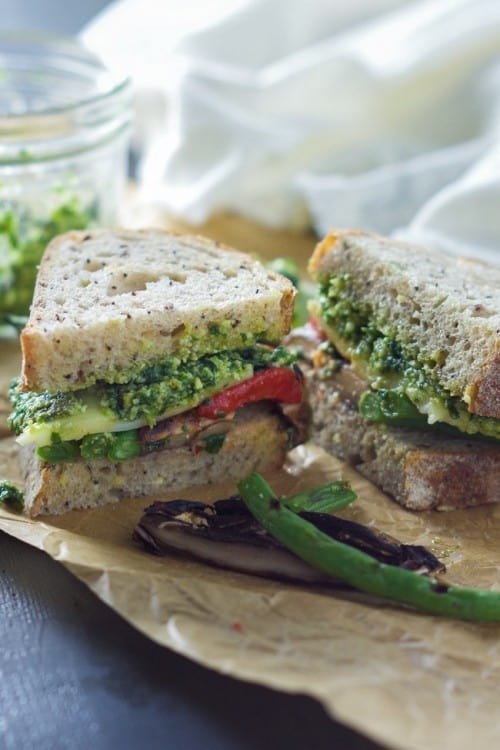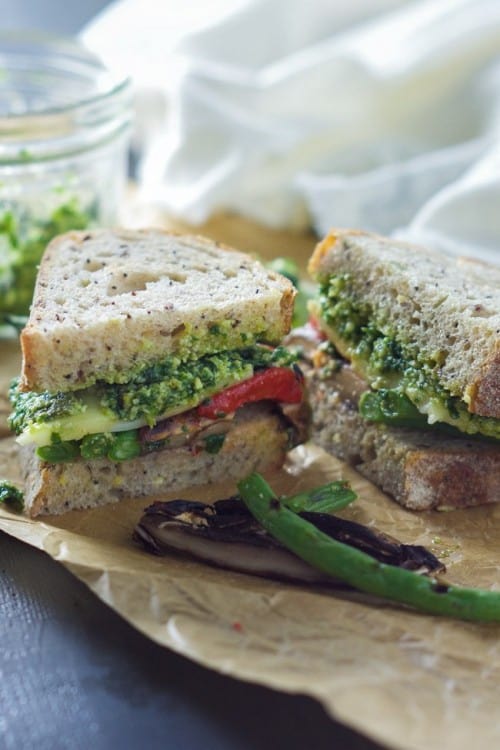 A sandwich that is full of flavor! Farmers Market Roasted Vegetable Sandwich with Skinny Pesto is loaded with fresh vegetables creamy provolone and layered with a healthy pesto sauce!
DINNER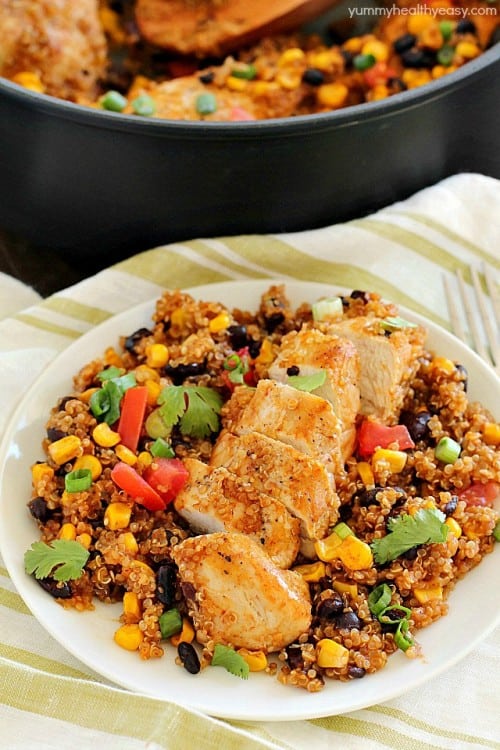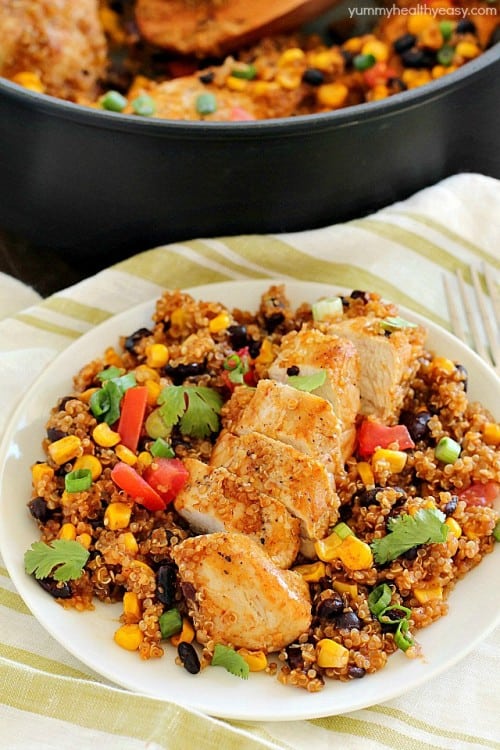 Southwest Chicken & Quinoa dinner cooked in only one pan and made in 30 minutes! You're definitely going to want to add this to your dinner rotation! It's gluten-free, high in protein and totally delicious!
DESSERT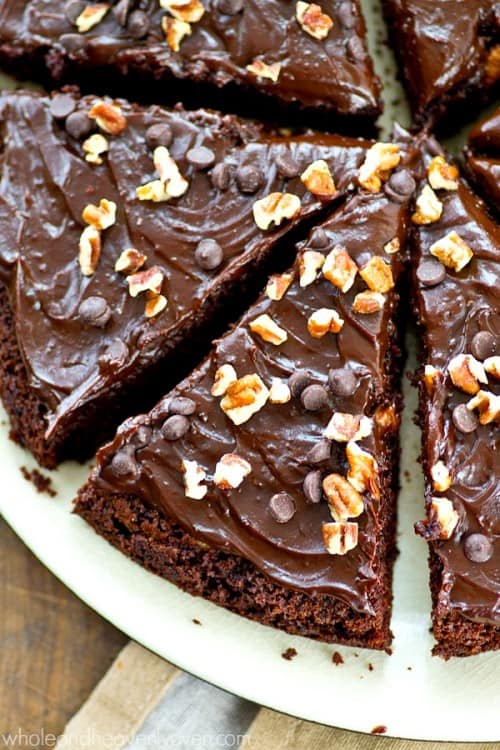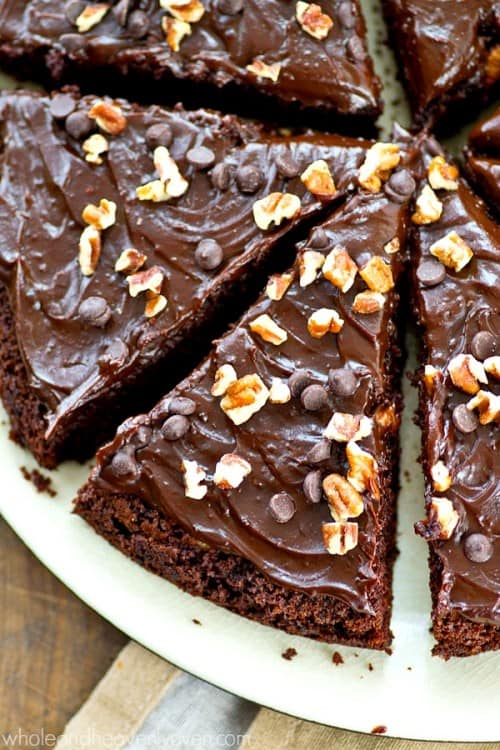 Got a chocolate craving? Fix it the easy way with this single-layer, super-moist chocolate cake that mixes up in one bowl in only a few minutes.—Chocolate cake without all the fuss!
With Salt & Wit | Recipe Runner | Whole & Heavenly Oven | The Creative Bite | Joyful Healthy Eats | Yummy Healthy Easy